5723 Burbank Rd SE, Calgary, AB T2H 1Z5
autoimmune compromised
Click the link below to be directed to our Safe Products 
https://safe.incredibleflorist.ca/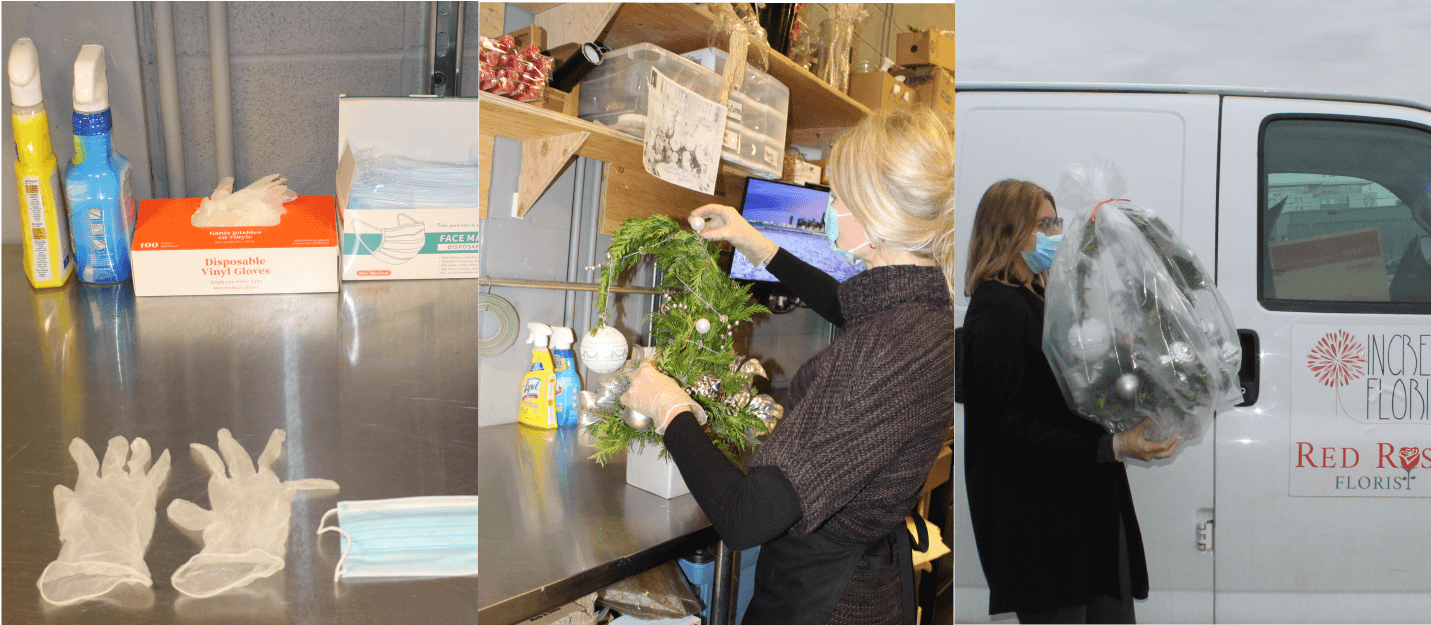 At Incredible Florist understand how the immunocompromised are more susceptible to airborne viruses such as COVID-19 and the flu, and we want to do our part to help spread the cheer this holiday season while keeping everyone safe!
We want to help make this holiday season as bright and merry as possible by offering specialty isolated arrangements, plants, and food baskets. In order to make sure the arrangements are able to survive the quarantine period and look amazing over the holidays, we are using fresh winter greens, which last longer and are very hardy. We will not be using any fresh cut flowers, so no worrying about strong scents or cut flowers that die quickly. Instead are decorating our arrangements with festive baubles, bows, and flameless candles. All arrangements are made in non-glass (ABS) containers.
All these pre-isolated arrangements will be made at our central Design Centre, which is currently closed to the public. We have selected two of our more remote work stations to be used specifically for creating the quarantined product. Unlike other shops our designers work on stainless steel tables that are sanitized regularly, before/after each use, and as needed during the day and our staff are wearing both masks and gloves while working. We have assigned 400 square feet in one of our coolers to isolate finished arrangements in sealed plastic bags.
We have set up an isolation room for our plants, once ordered plants will be placed in a bag and box but not sealed up and placed in the isolation room. We will have our plant specialist check on the plants once a day for watering. Following the same rules as the designers our plant specialist will wear gloves and masks whenever interacting with the quarantined plants. Once ready for Delivery we will close the top of the wrapping.
Gourmet Baskets are being assembled at the same remote workstations as our arrangements. To help prevent the spread of germs all product packaging will be wiped down with disinfectant prior to be placed in the basket. Once completed we will wrap up the basket with a cellophane wrap and placed with the isolated arrangements in our 400 square feet of quartile space of our cooler. 
The isolation period will be a minimum of 4 – 5 days. While the airborne transmission is not equally efficient for all respiratory microbes and the epidemiology of COVID indicates most of the infections are spread through close contact, we still want to do our part in reducing the spread of the pathogens.
We're also coordinating a single delivery to your facility to further reduce the spread of pathogens, in addition to our drivers following strict AHS guidelines by wearing masks and gloves amongst other protocols.
We understand the importance of staying connected while being apart, and how a gift from a loved one can help bridge the emotional gap created by COVID-19.